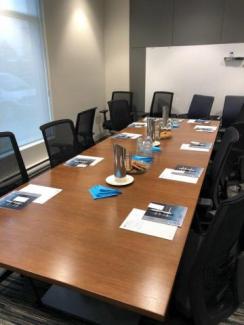 Last evening we hosted our 2nd Estate Planning Seminar.
  So excited to be able to set up & use our board room at our new office. A full room, great guest speakers Angus McNeil of Staples & Swain and Allison Lynch of Mackey's Funeral Home.
Thank-you again to all who attended.